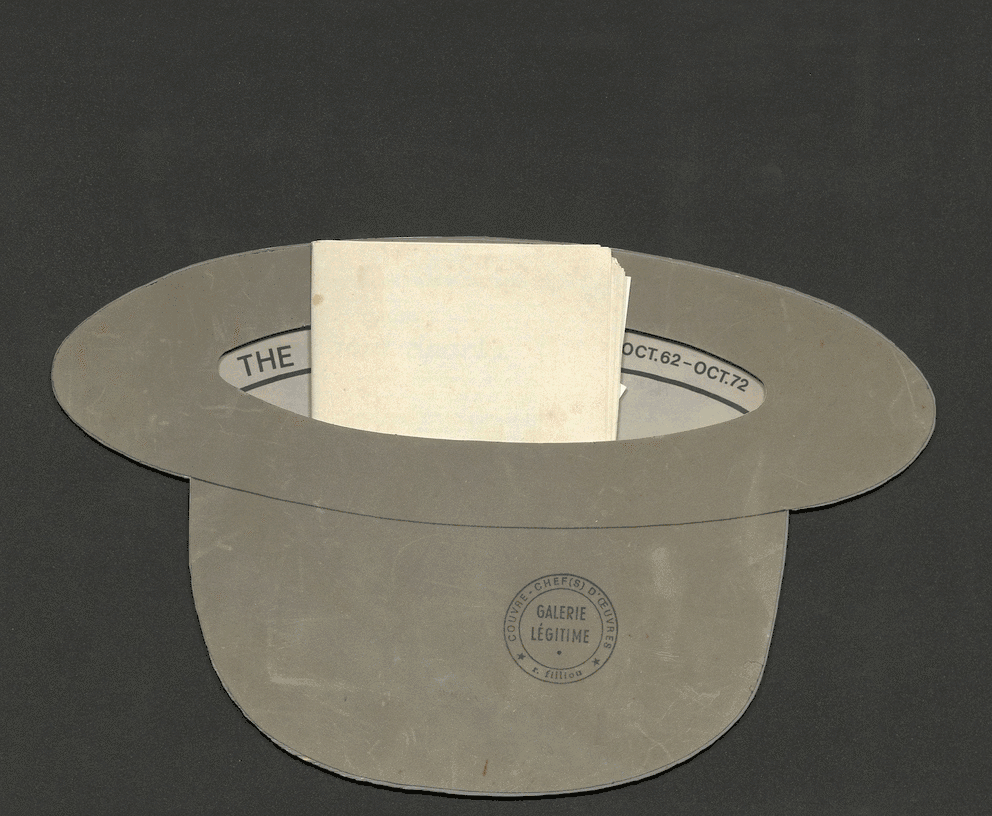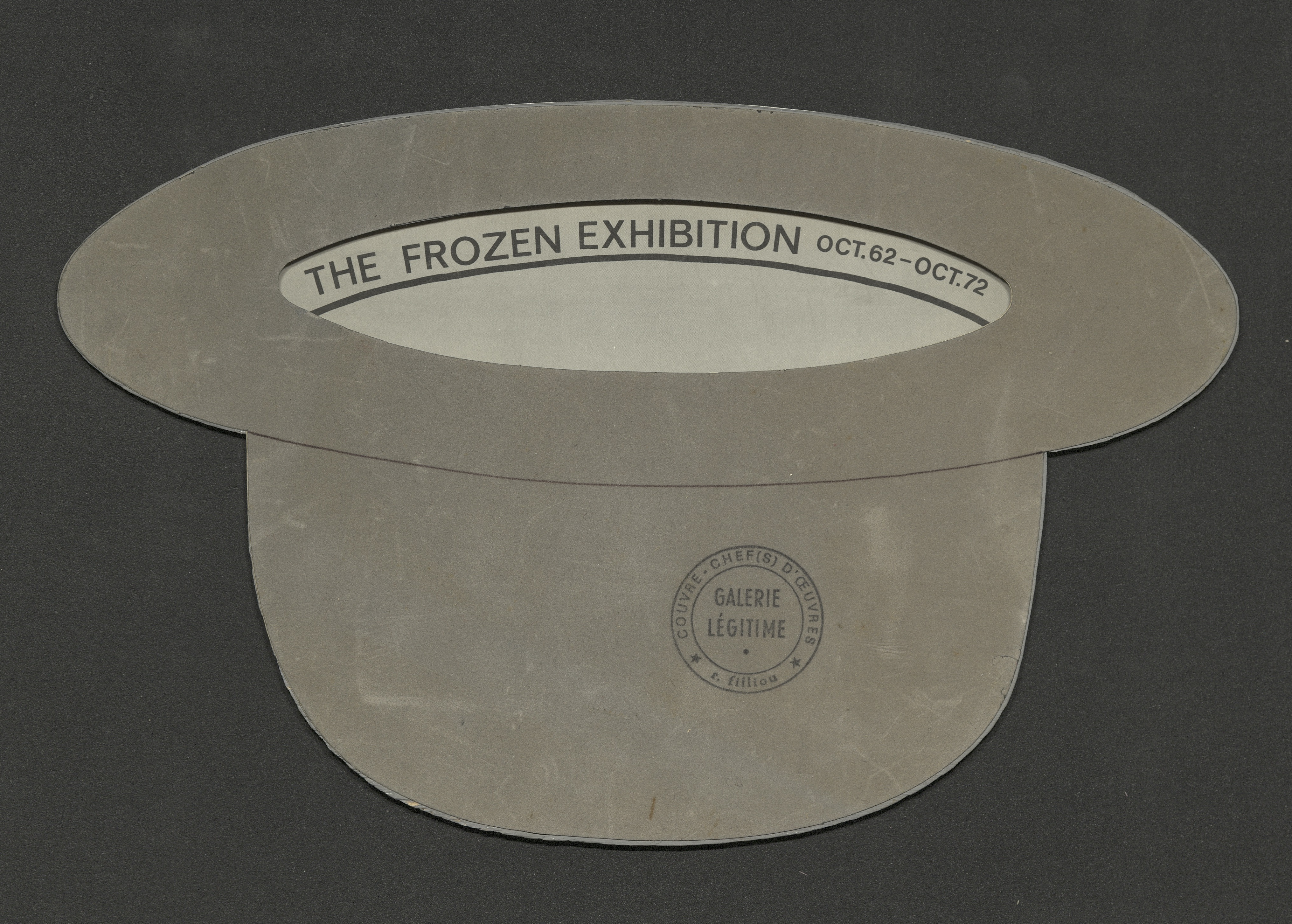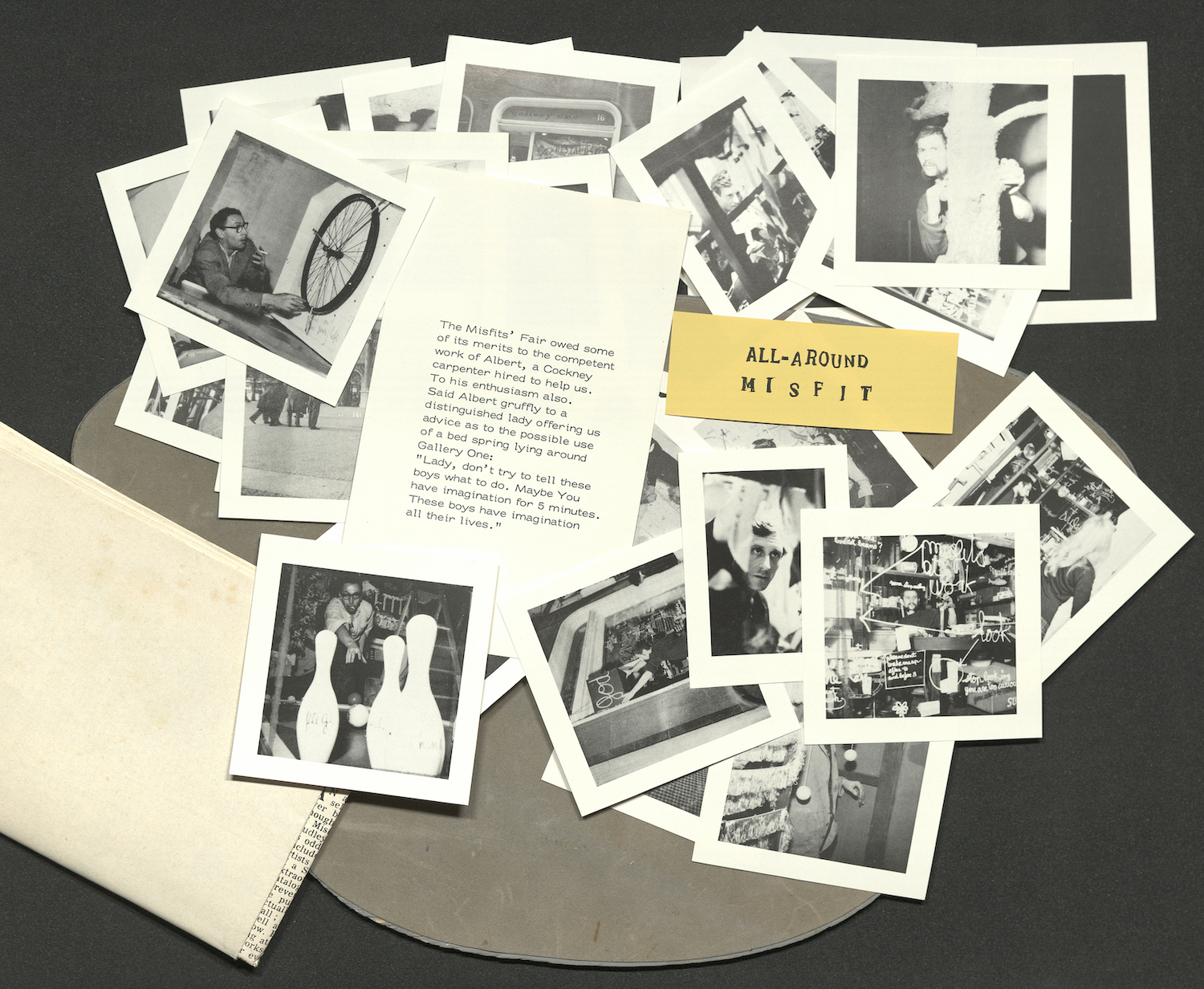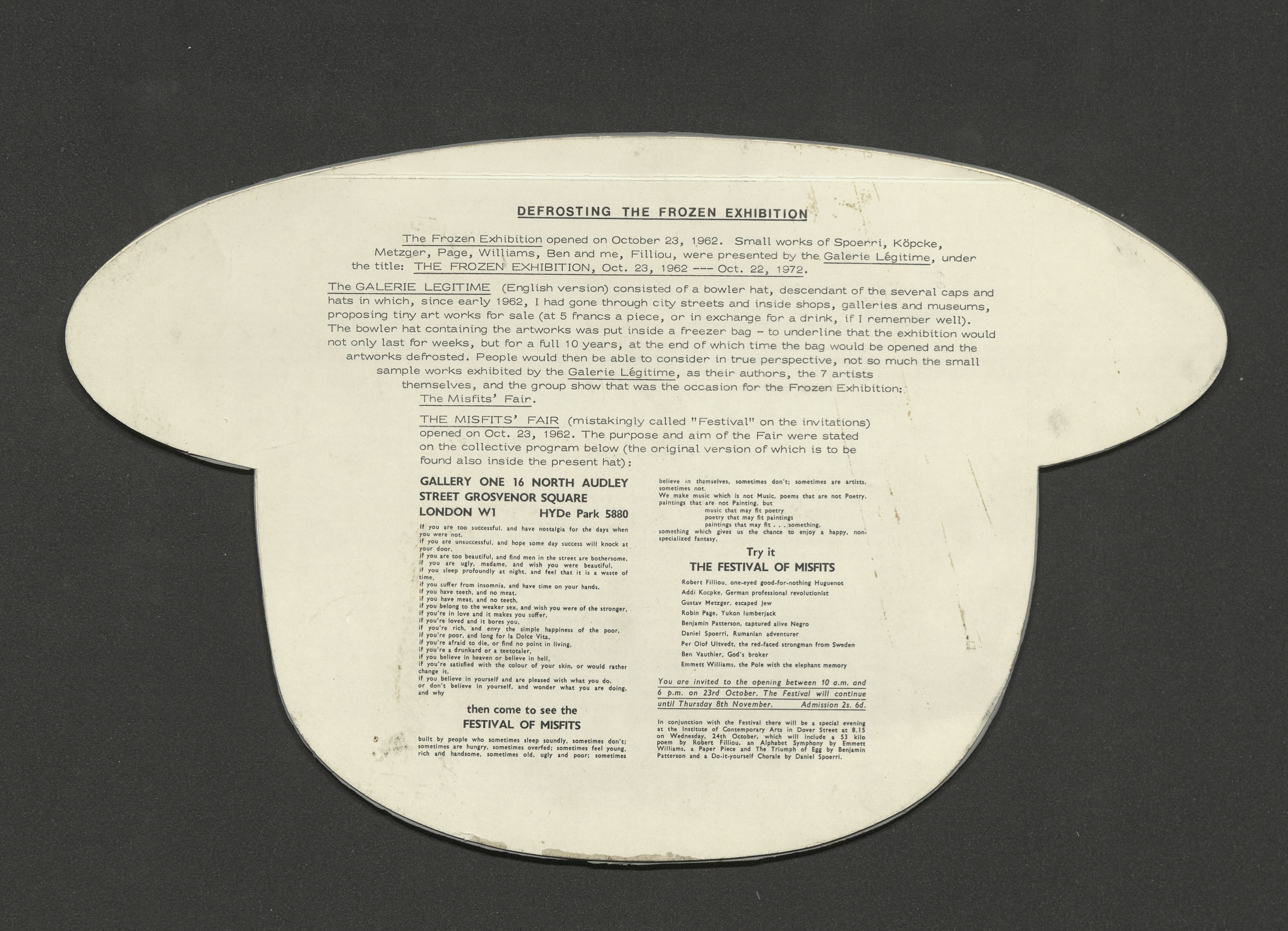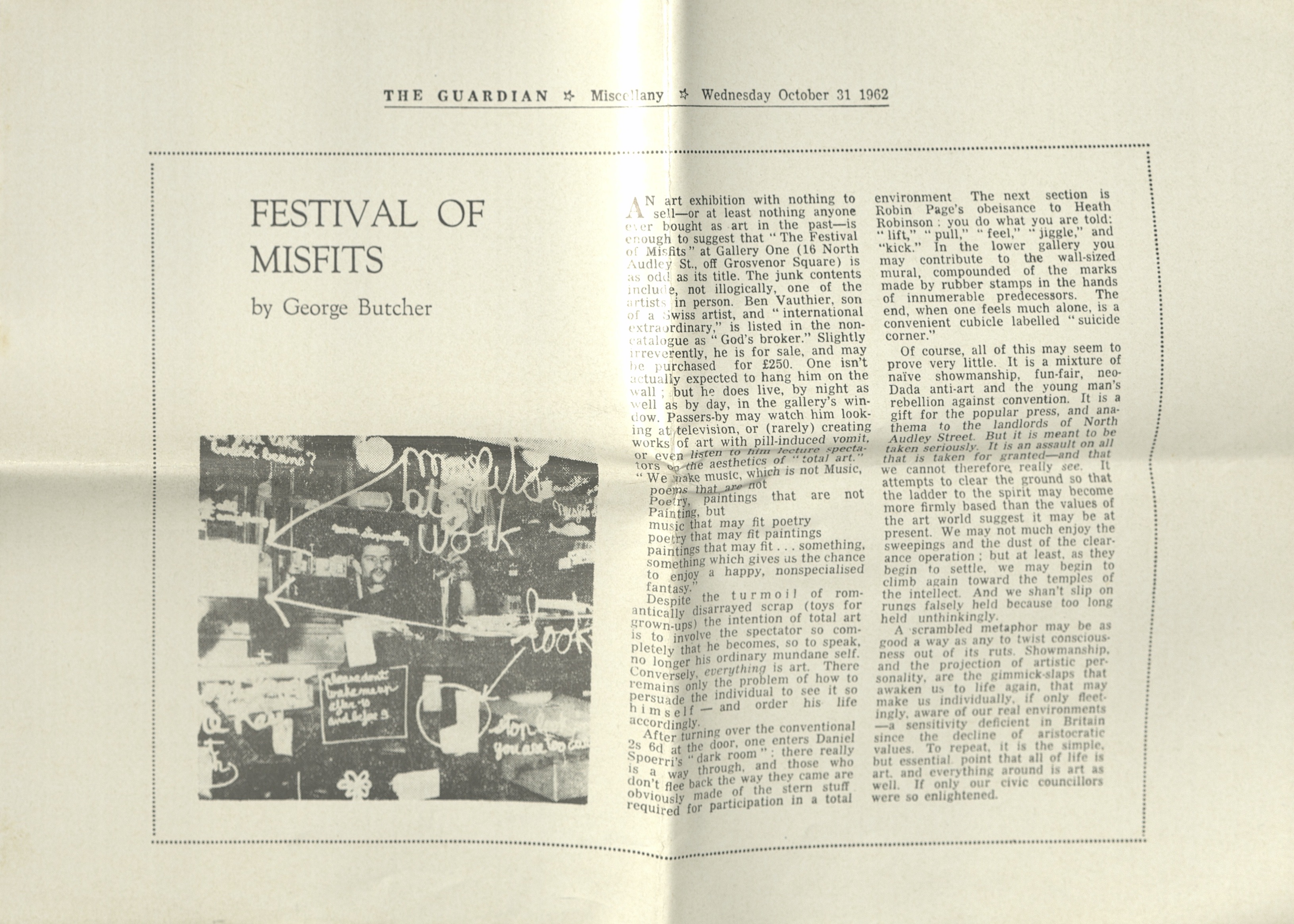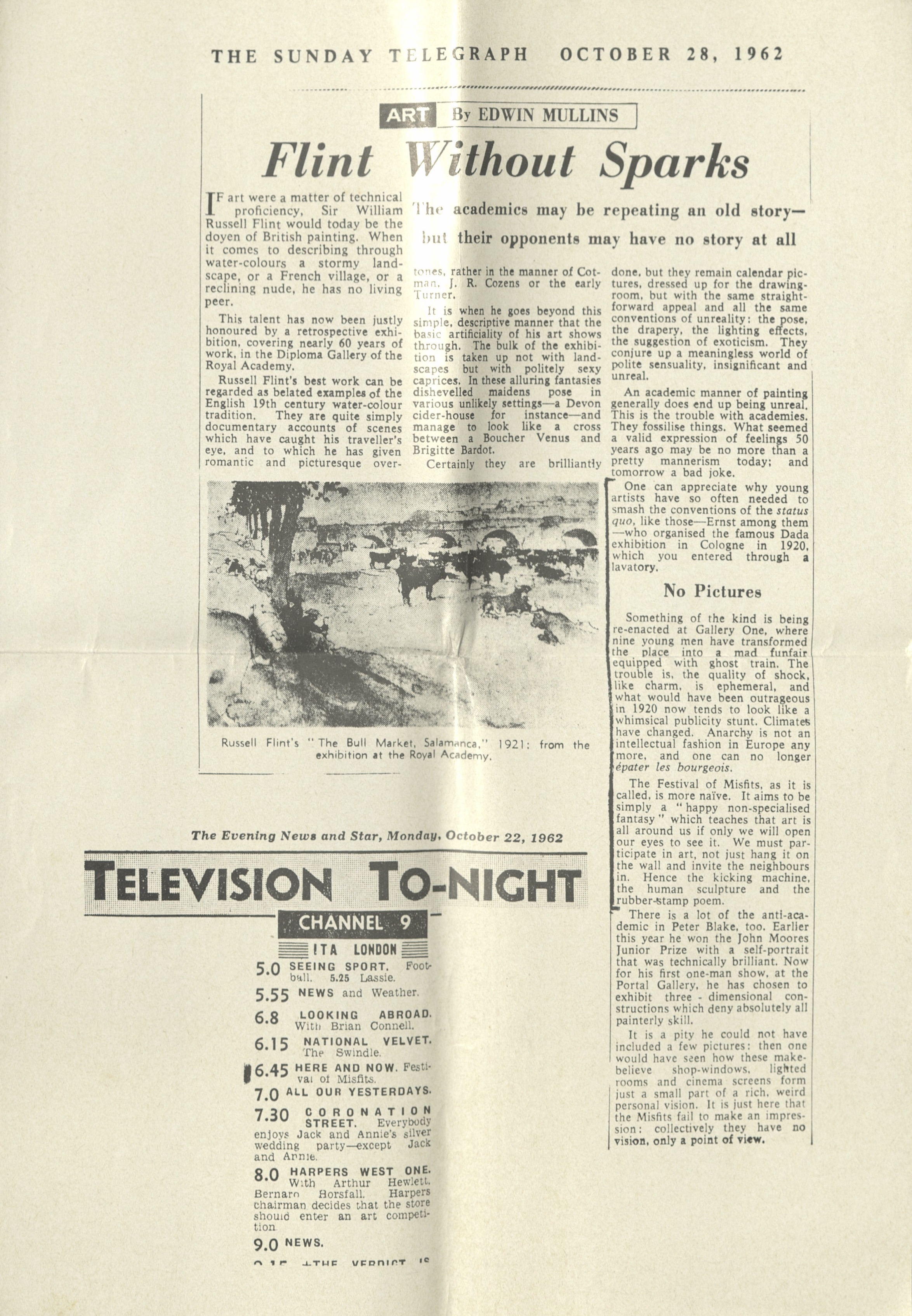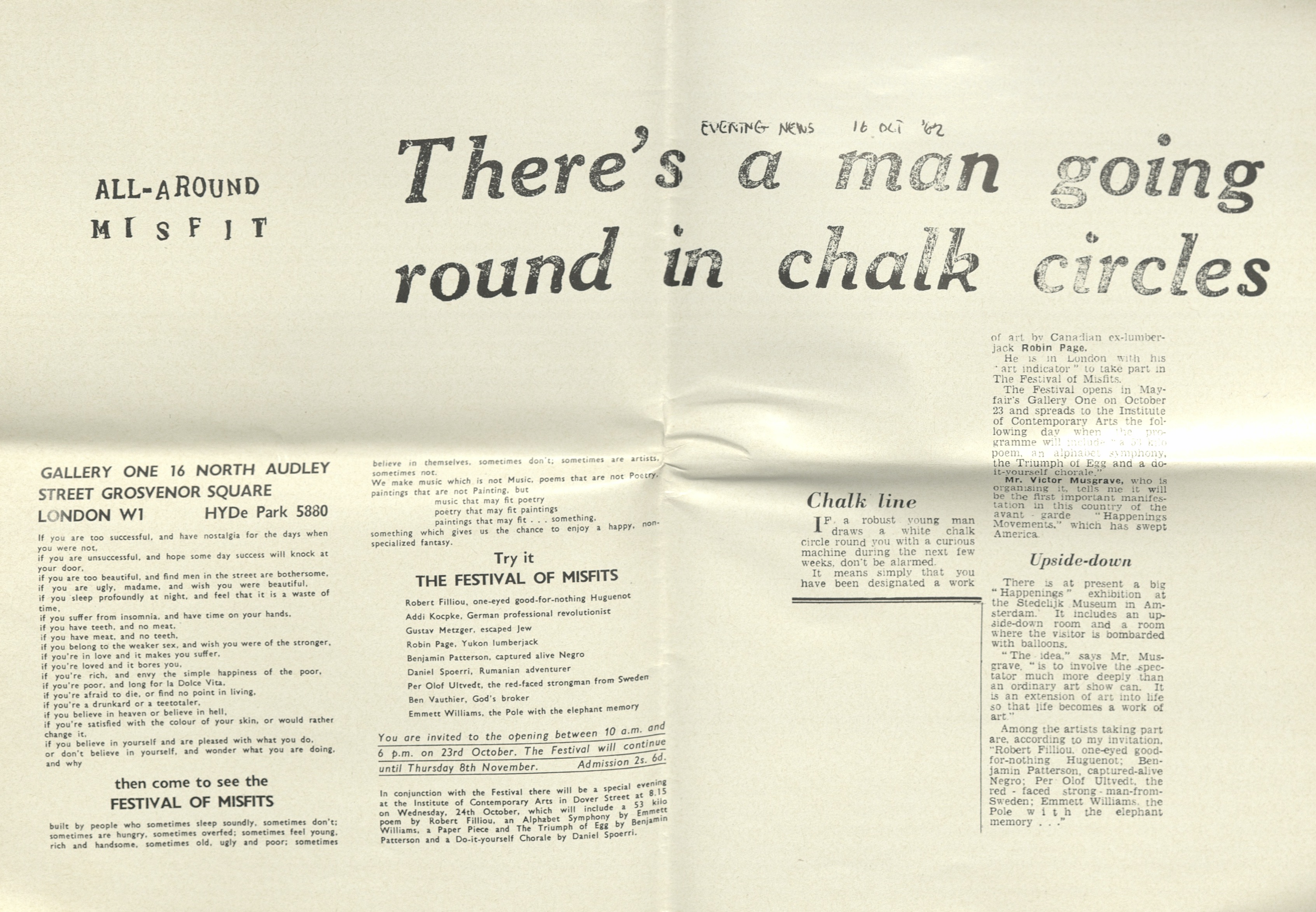 THE MISFITS FAIR: THE FROZEN EXHIBITION (DEFROSTING THE FROZEN EXHIBITION), Galerie Légitime /Galerie One, London, 1962–72
Artists: Robert Filliou, Addi Köpcke, Gustav Metzger, Robin Page, Benjamin Patterson, Daniel Spoerri, Per Olof Ultvedt, Ben Vautier, Emmett Williams
Curated by: Robert Filliou
Duration: October 23, 1962–October 22, 1972
Opening: October 23, 1972, 10 a.m–6 p.m.
Dimensions: 20.2 x 31.7 cm
Program: In conjunction with the fair, there was a special evening held at the ICA London on October 24, 1972 at 8.15 p.m., "which will include a 53 kilo poem by Robert Filliou, an Alphabet Symphony by Emmett Williams, a Paper Piece and The Triumph of Egg by Benjamin Patterson and a do-it-yourself chorale by Daniel Spoerri."
Further Information: Organized by Robert Filliou in 1962, the seven participating artists placed several small works inside a bowler hat, which Filliou branded the "Galerie Légitime". The bowler hat, containing the artworks, was placed inside a freezer bag "to underline the exhibition would not only last for weeks but for a full 10 years." The Misfits Fair, which took place ten years later, saw the artworks defrosted. A poetic text on the back of the hat refers to this event as "built by people who sometimes sleep sound, sometimes don't; sometimes are hungry, sometimes overfed; sometimes feel young, rich and handsome, sometimes old, ugly and poor; sometimes believe in themselves, sometimes don't; sometimes are artists, sometimes not."
ALW
Images: Images of the invitation and all other archival documents shown on this page are part of the online collection of Archiv der Avantgarden, Staatliche Kunstsammlungen Dresden.