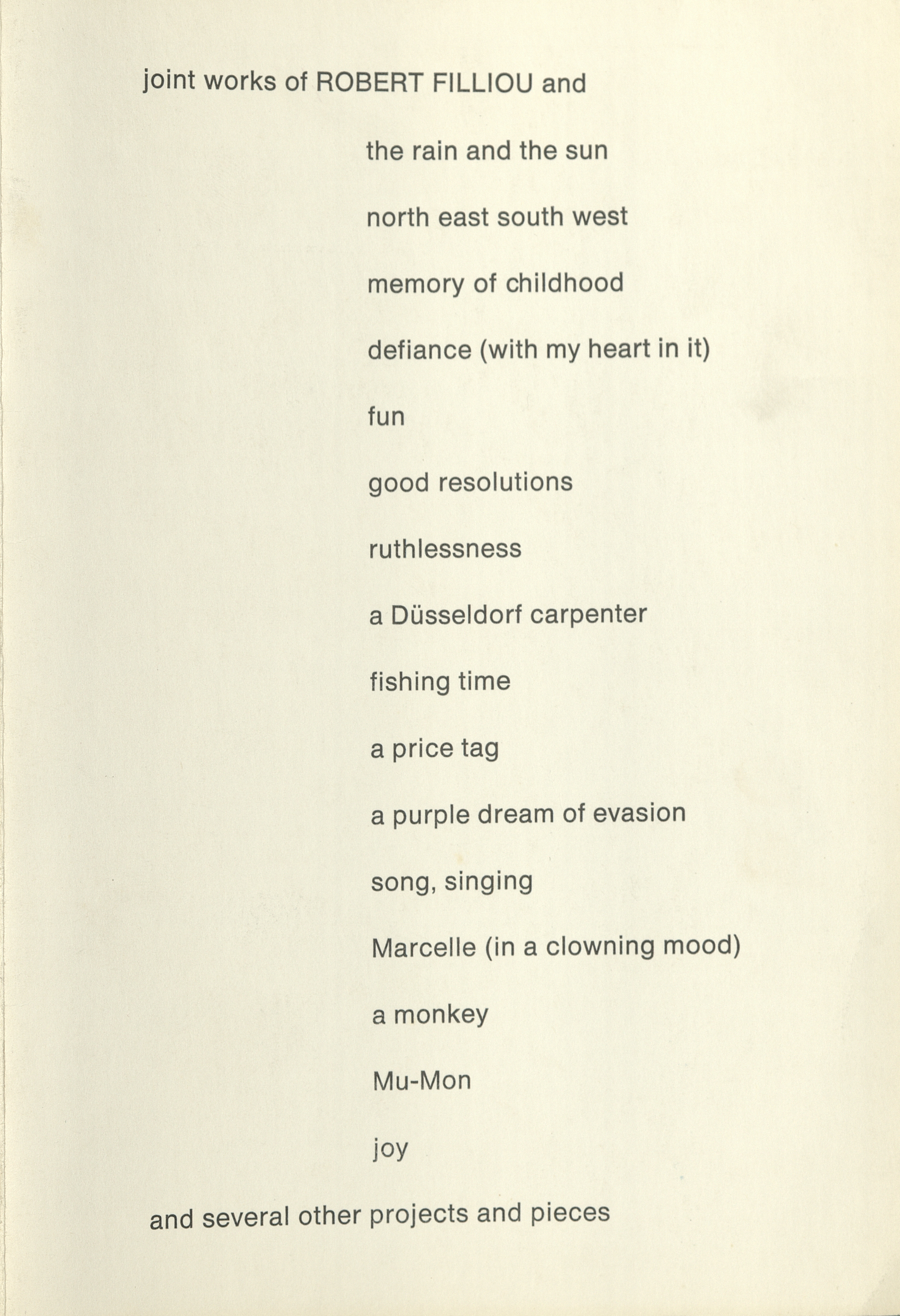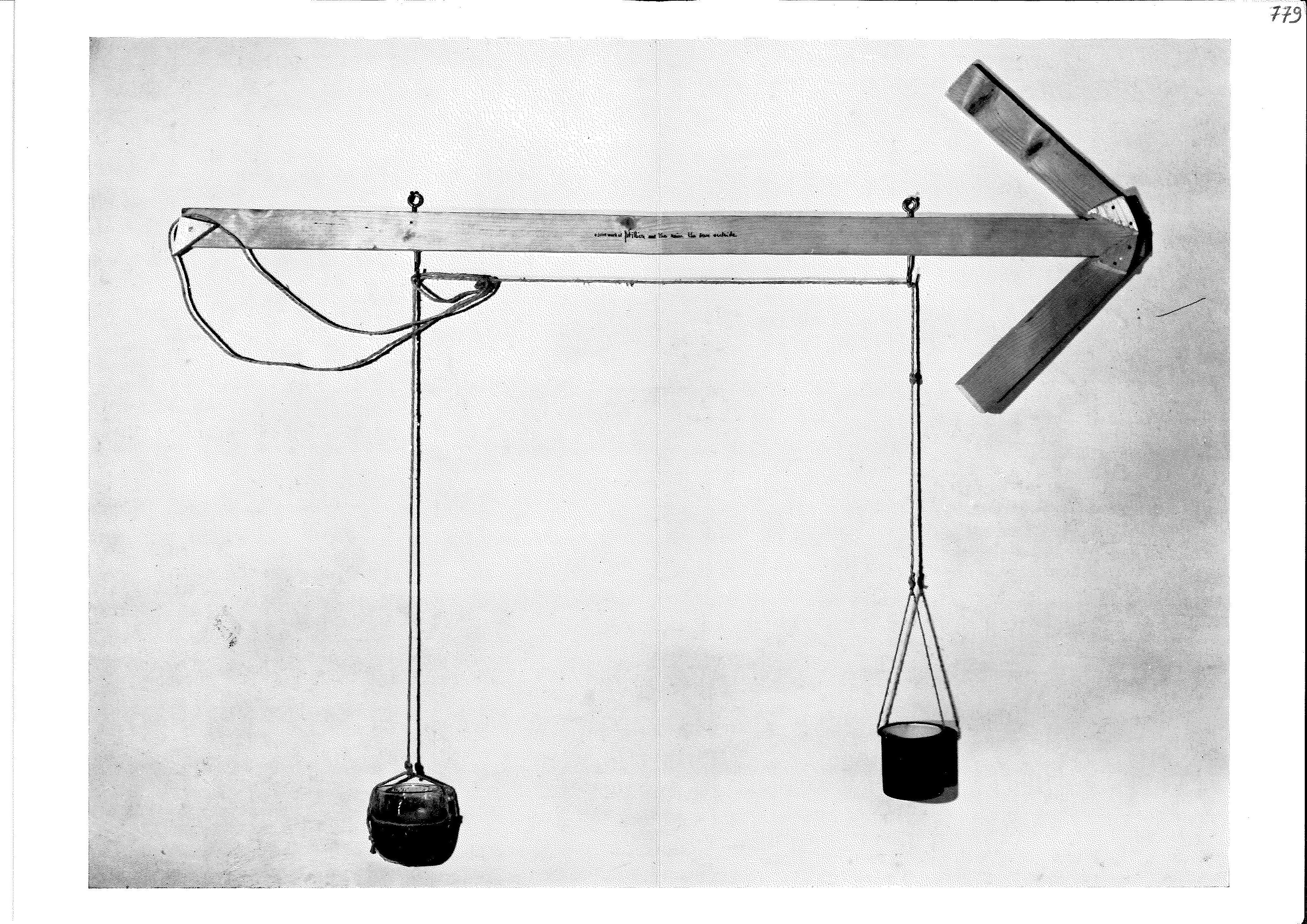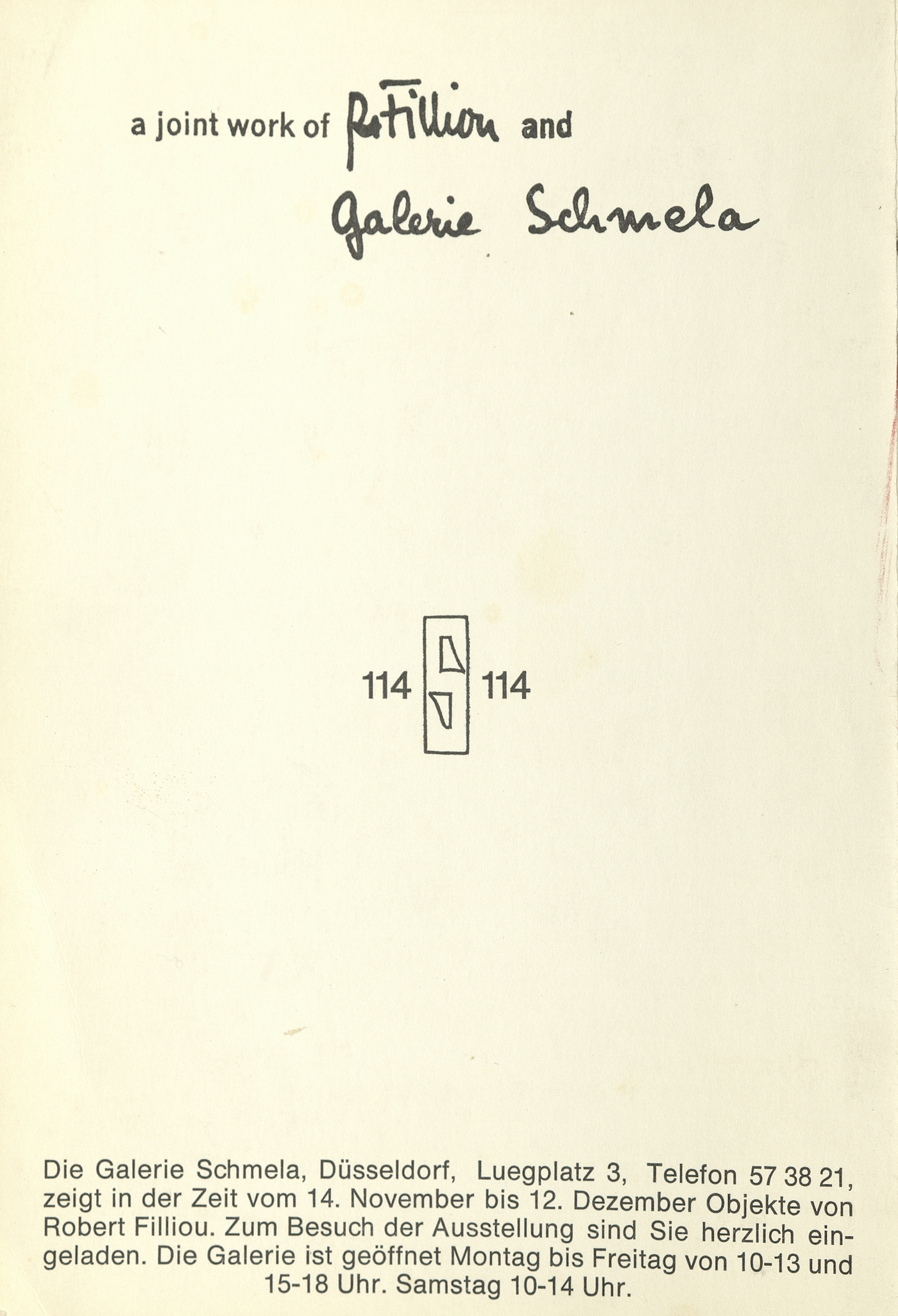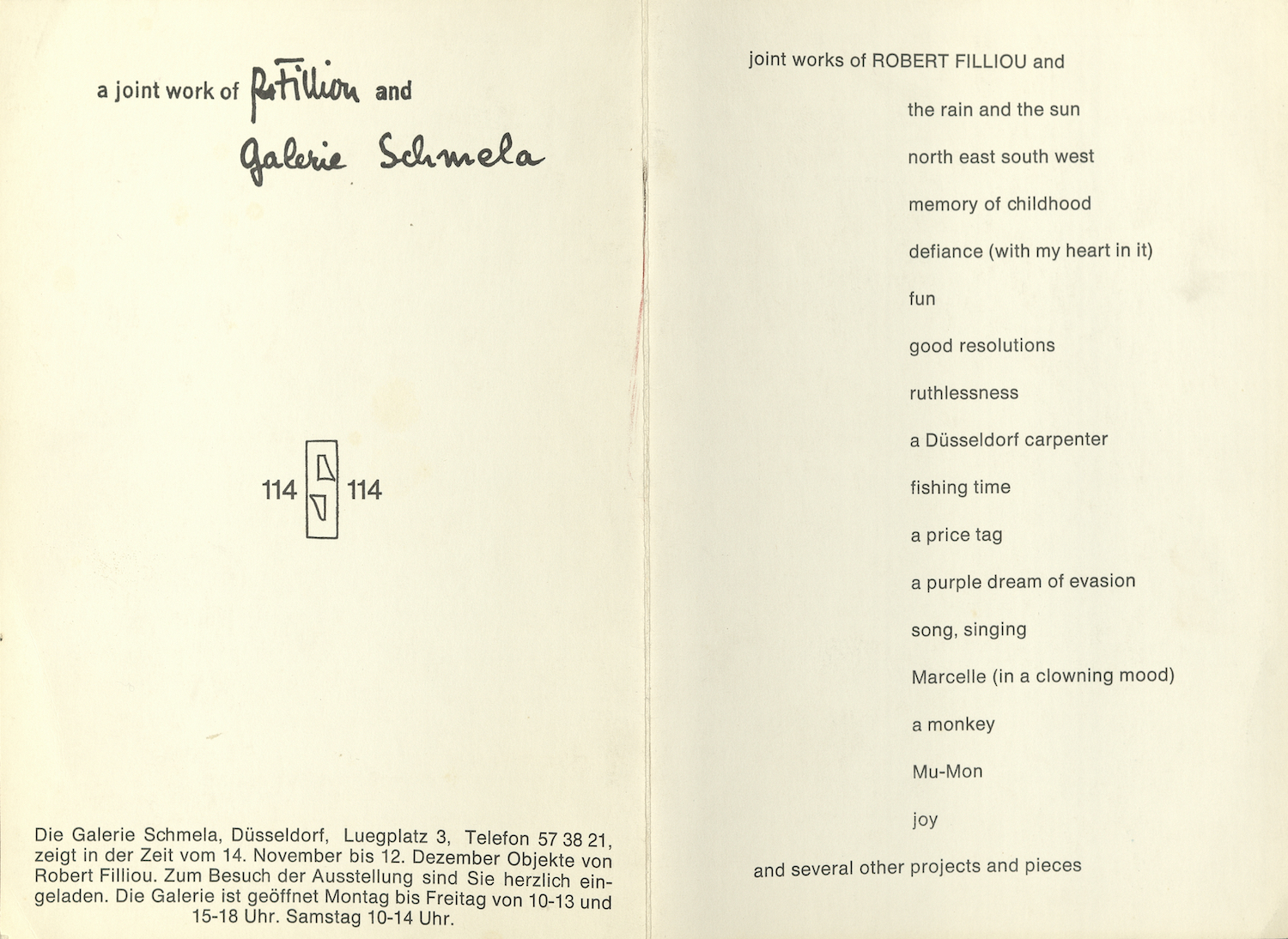 Robert Filliou, Galerie Schmela, Düsseldorf, 1970
Duration: November 14 – December 12, 1970
Invitation Text: "Zum Besuch der Ausstellung sind Sie herzlich eingeladen."
Dimensions: 21 x 14.6 cm
Further Information: "Joint works of Robert Filliou and: the rain and the sun / north east south west / memory of childhood / defiance (with my heart in it) / fun / good resolutions / ruthlessness / a Düsseldorf carpenter / fishing time / a price tag / a purple dream of evasion / song, singing / Marcelle (in a clowing mood) /a monkey / Mu-Mon / joy / and several other projects and pieces."
In 1966 Robert Filliou formulated his Principles of Poetical Economy. Within this concept Filliou used humor in order to engage with social and political economy by the means of playfully expressed problem solving ideas. As many other artists of the European Fluxus movement Filliou worked with a set of values, which directly referred to contemporary political events and openly scrutinized the socio-political conditions. Filliou lived from 1968 to 1973 in Düs­sel­dorf, where he practiced an expansive artistic exchange with the fellow artists Joseph Beuys, Marcel Broodthaers, Dieter Roth and Daniel Spoerri.
Alfred Schmela opened his gallery in Düsseldorf in 1957. Along with Konrad Fischer, he was one of the most important gallery owners in the West Germany the 1960s and 1970s. From early on Schmela represented international artists such as Jean Tinguely, Lucio Fontana, Arman, Robert Filliou and Gordon Matta-Clark, who through him gained access to German audience.
HR
Images: Images of the invitation and all other archival documents are part of the online collection of Archiv der Avantgarden, Staatliche Kunstsammlungen Dresden.