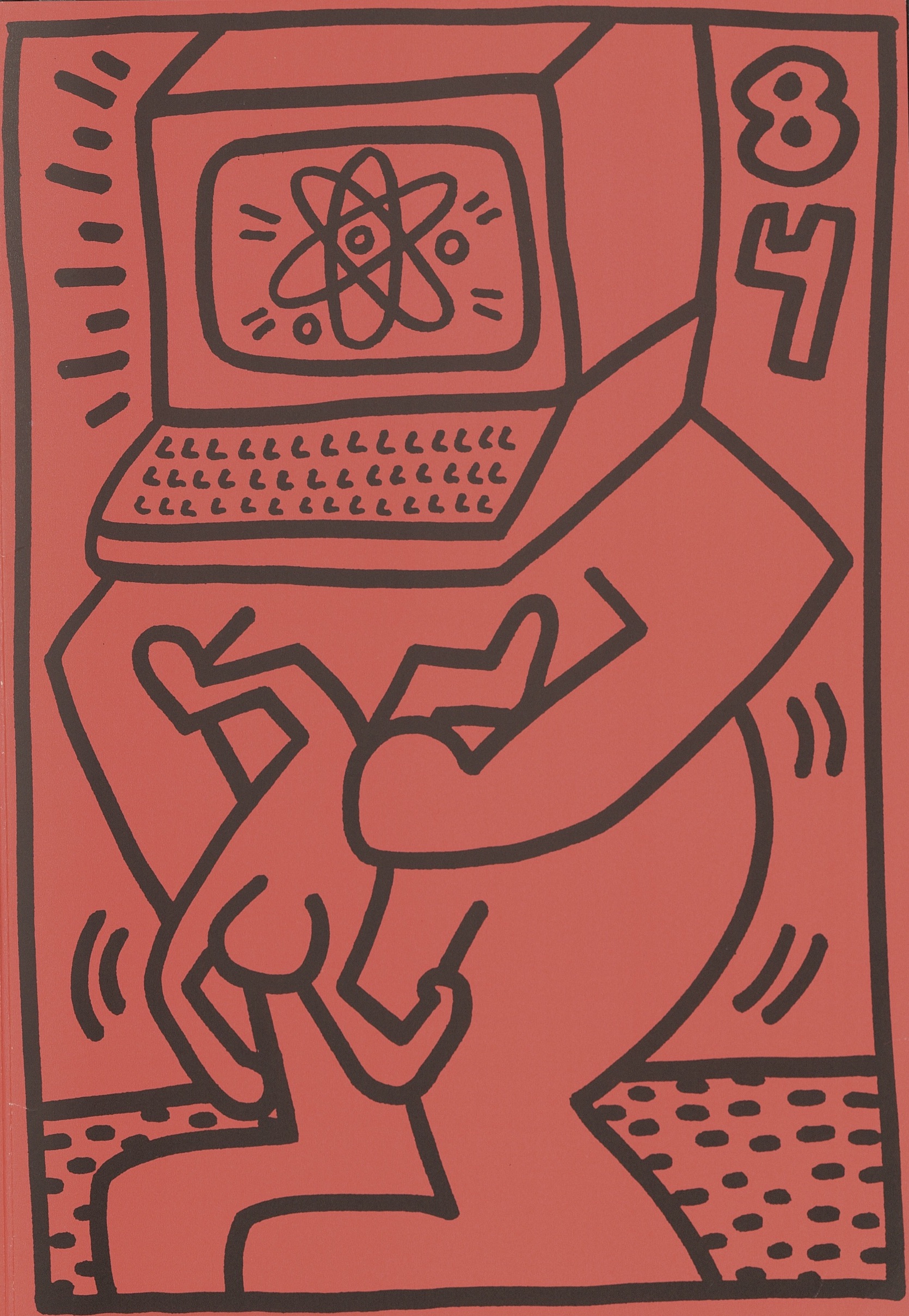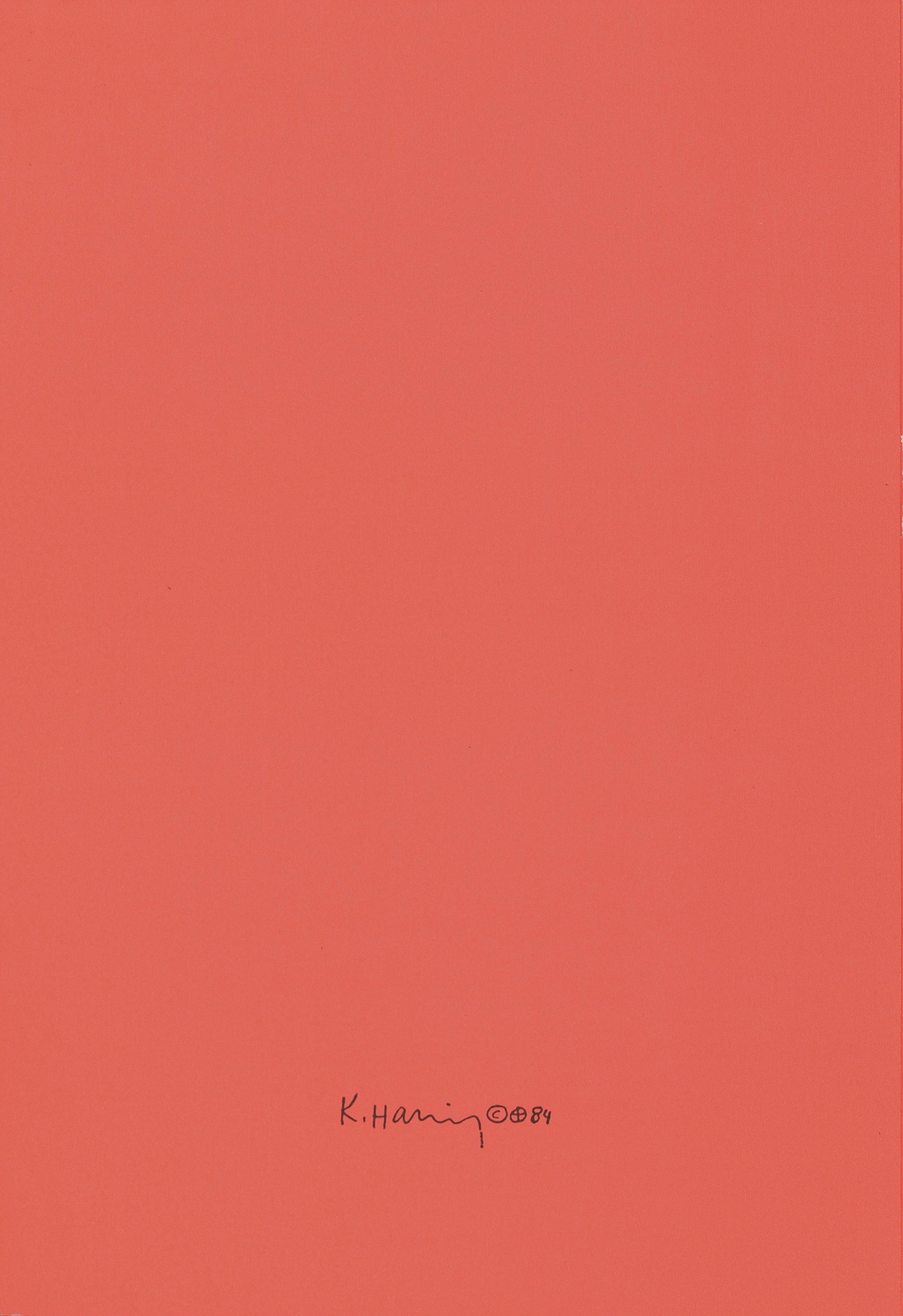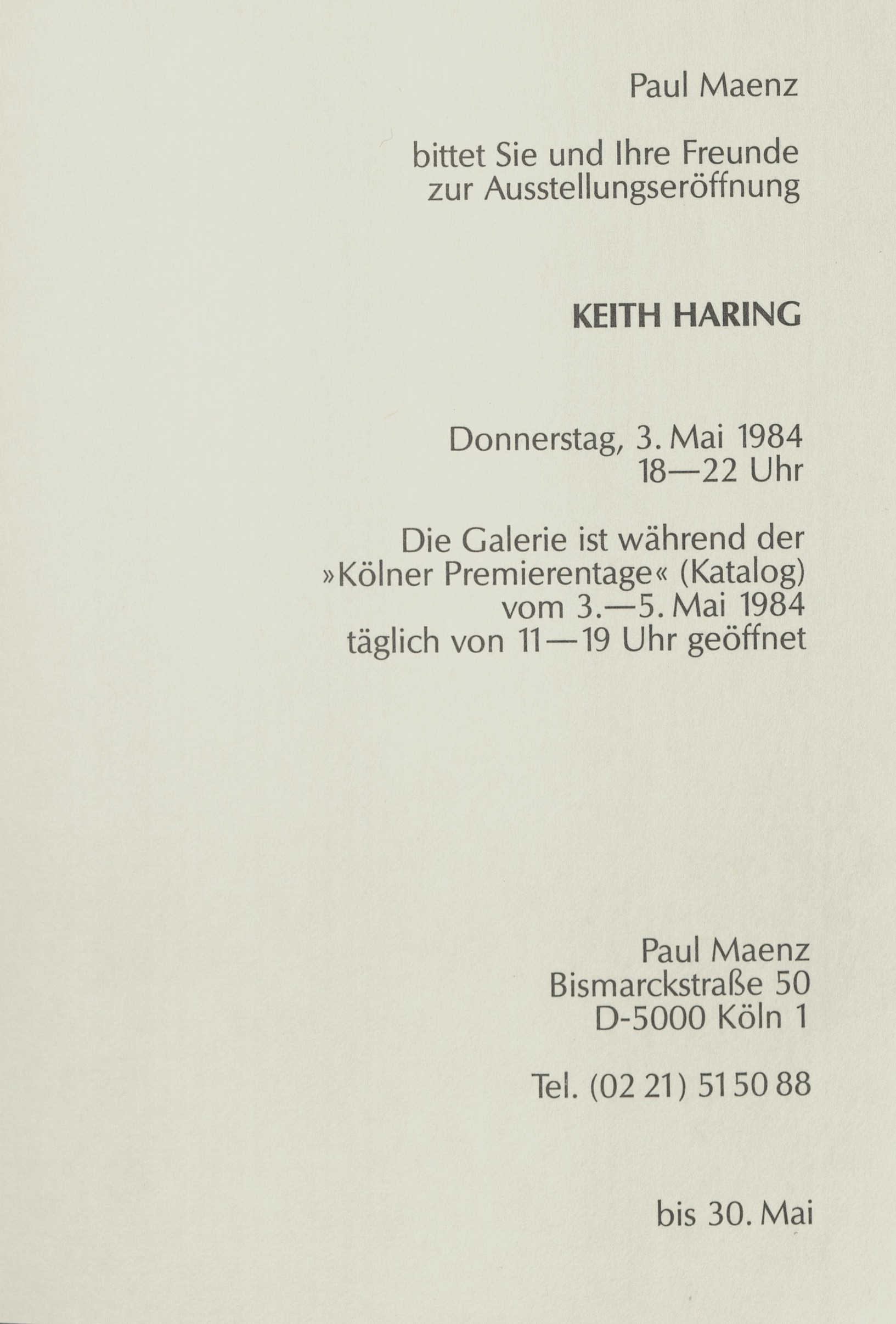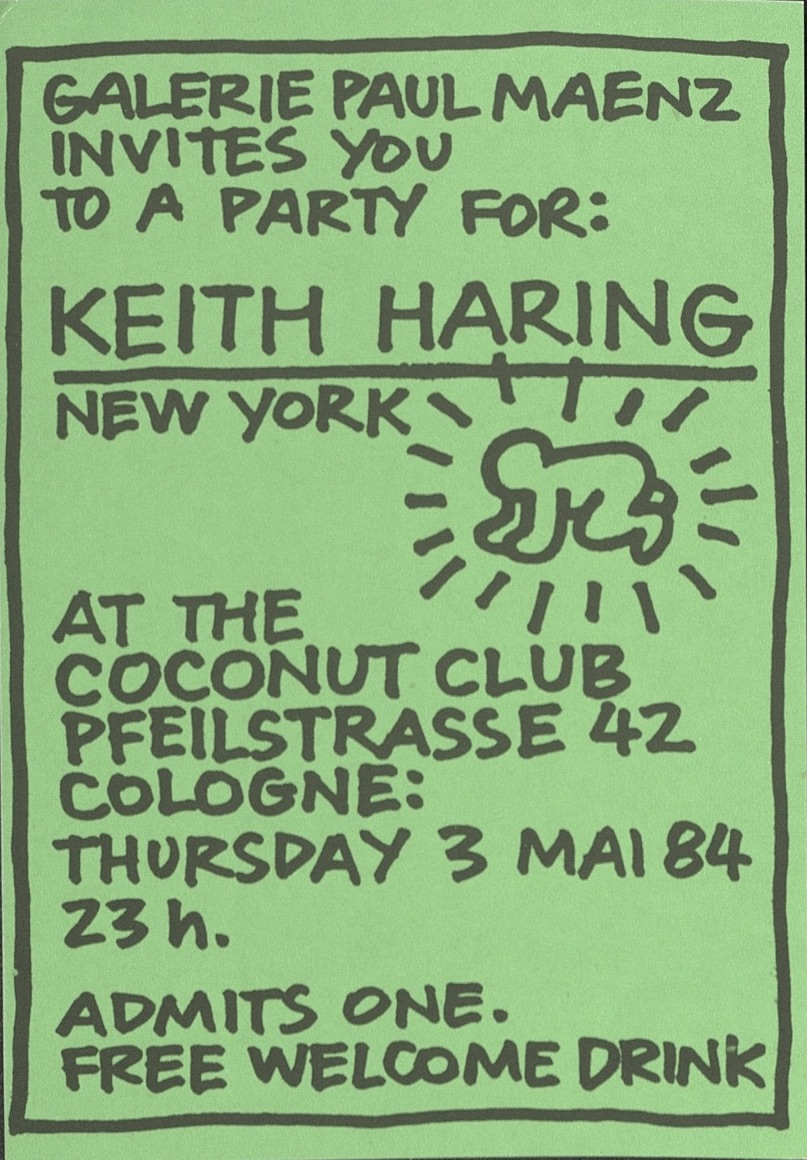 Keith Haring, Galerie Paul Maenz, Cologne, 1984
Opening: May 3, 1984, 6–10 p.m.

Party: May 3, 1984, up from 11 p.m. at Coconut Club in Cologne
Dimensions: 21 x 14.7 cm (invite), 10 x 7 cm (party invite)
Further Information: Keith Haring, who lived in New York City and mainly painted graffiti and colourful murals in public spaces, is today seen as part of the late Pop Art movement. For him, he argued in the exhibition's press release (which you can see here), there was no difference between a train mural or a painting that was being sold through a gallery. He used the forum of the commercial gallery world, in order to reach more people and to become well known. During the opening of his exhibition at Galerie Paul Maenz in Cologne – a gallery that often showed polarising positions from the Fluxus movement and the "Junge Wilde" or Mühlheimer Freiheit" – Haring did a painting performance (images can be seen here via Frieze.com). In front of an audience he painted his murals on the body of a naked man.
ALW
Images: Images of the invitation and all other archival documents shown on this page are part of the online collection of Archiv der Avantgarden, Staatliche Kunstsammlungen Dresden.