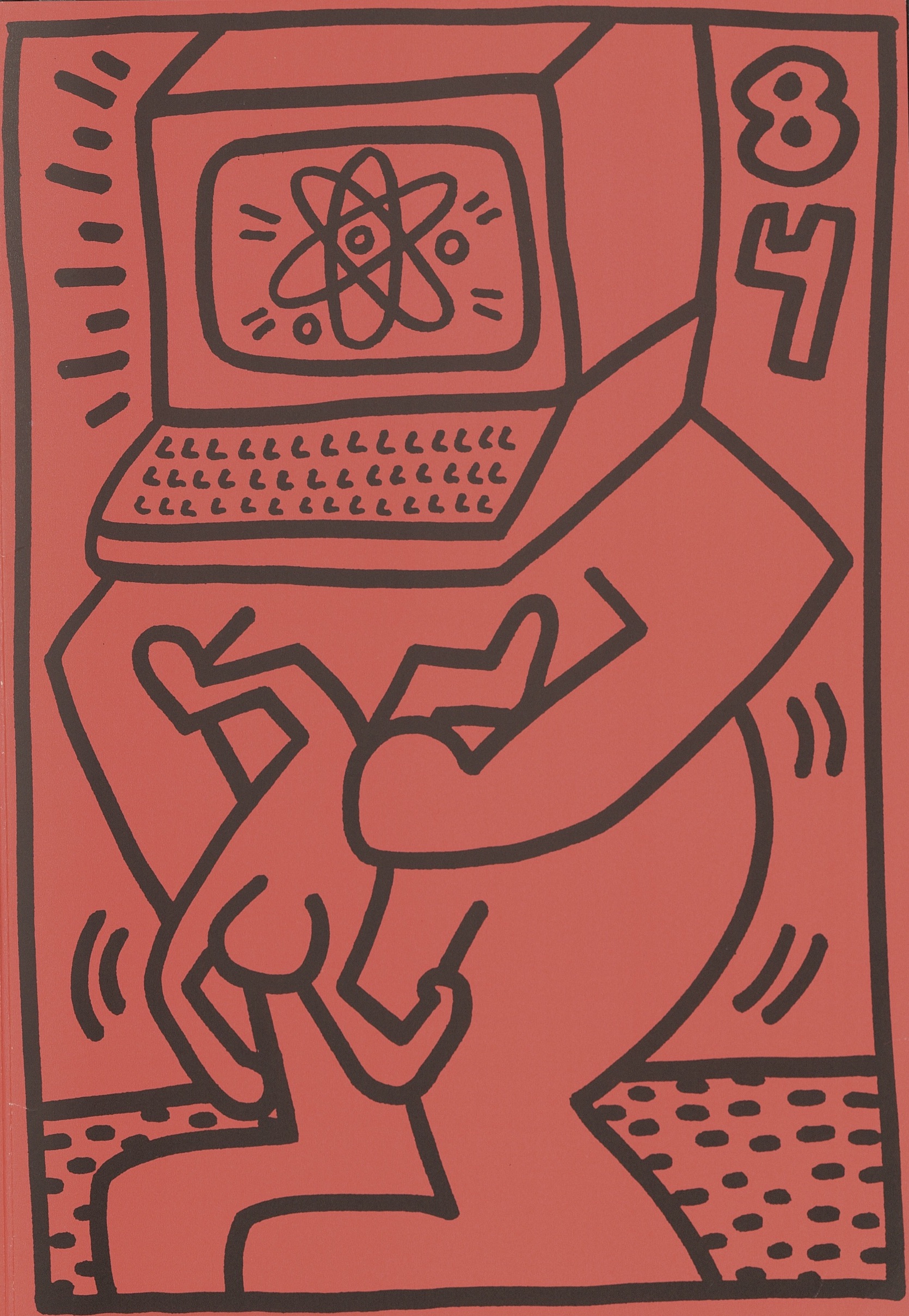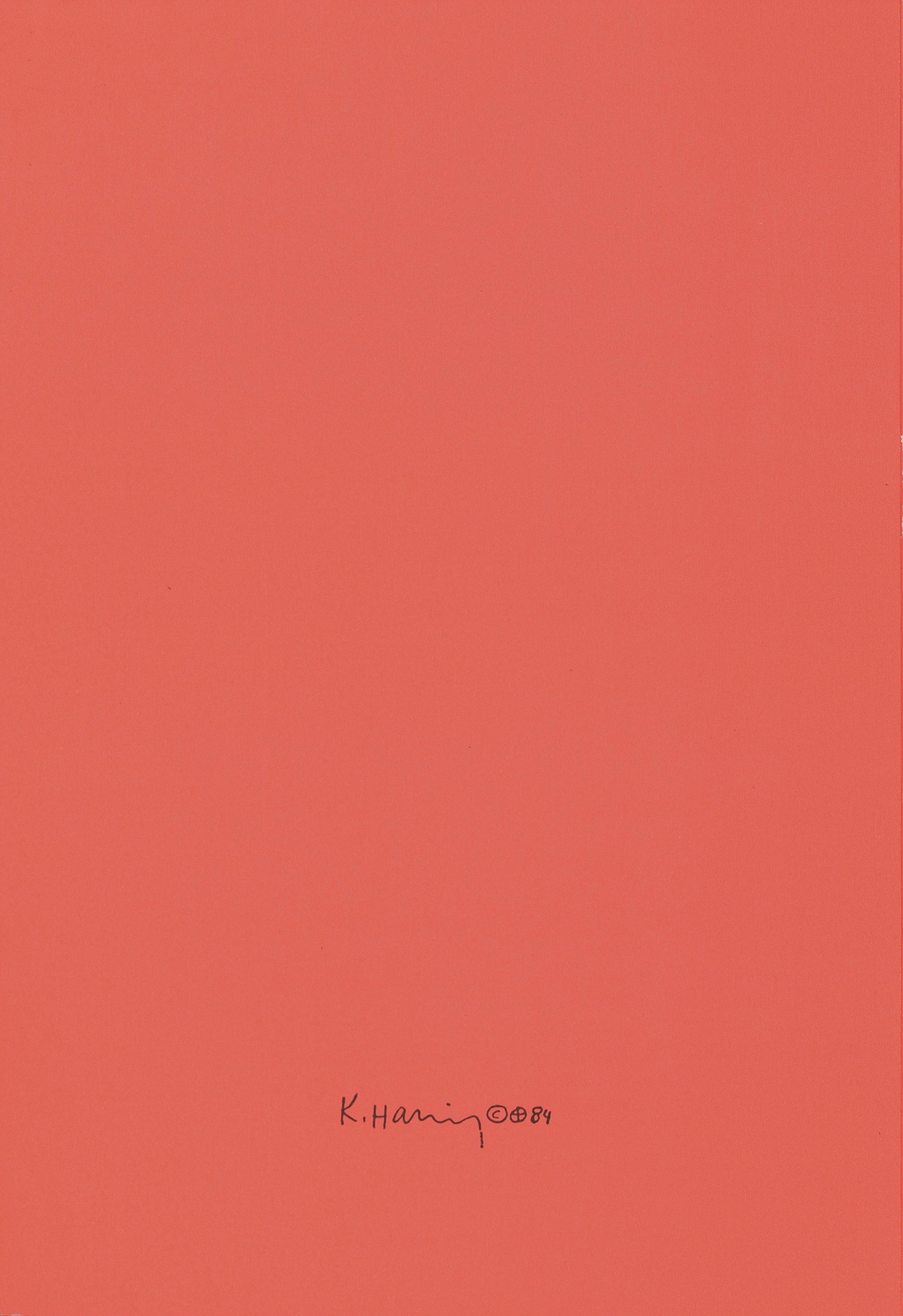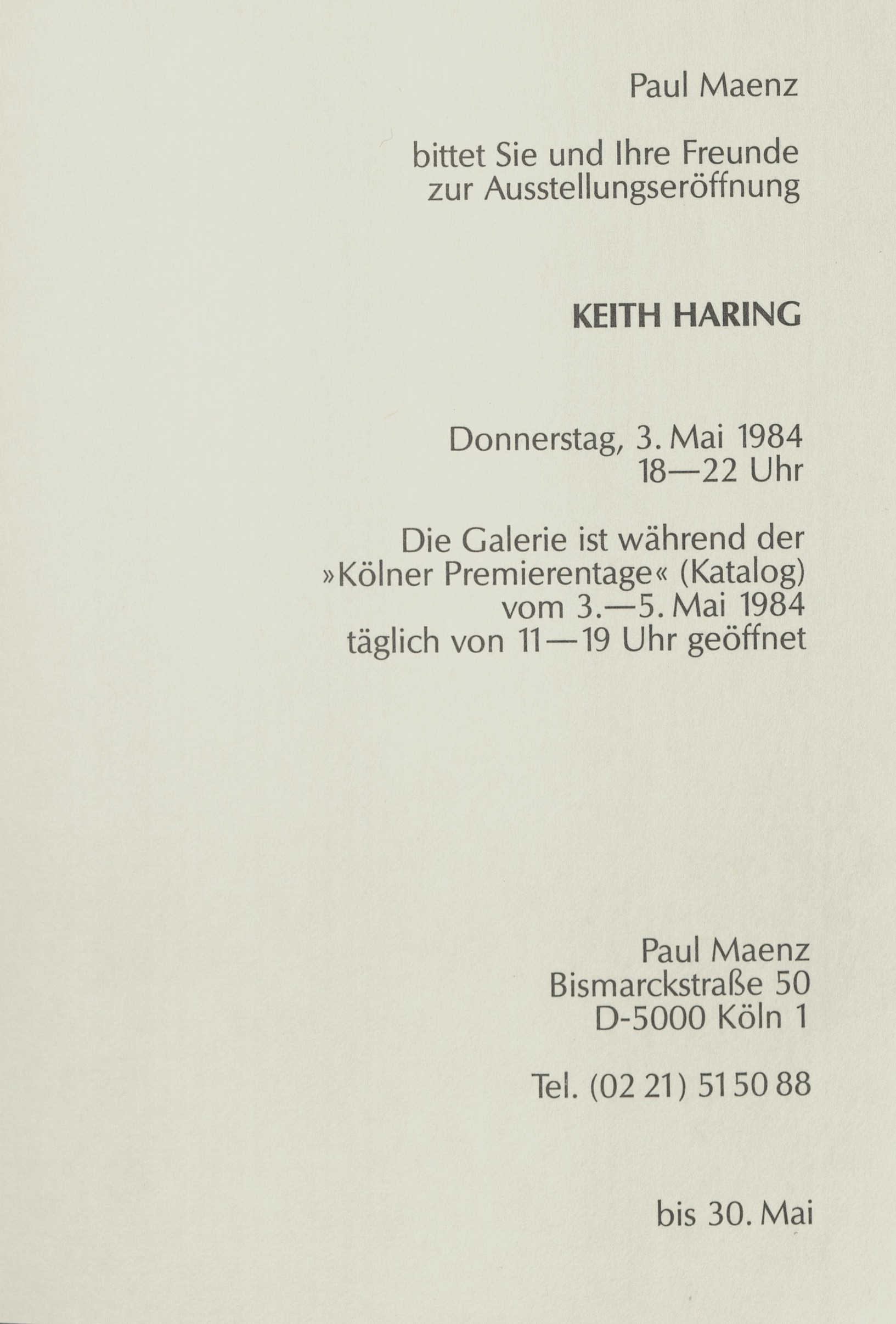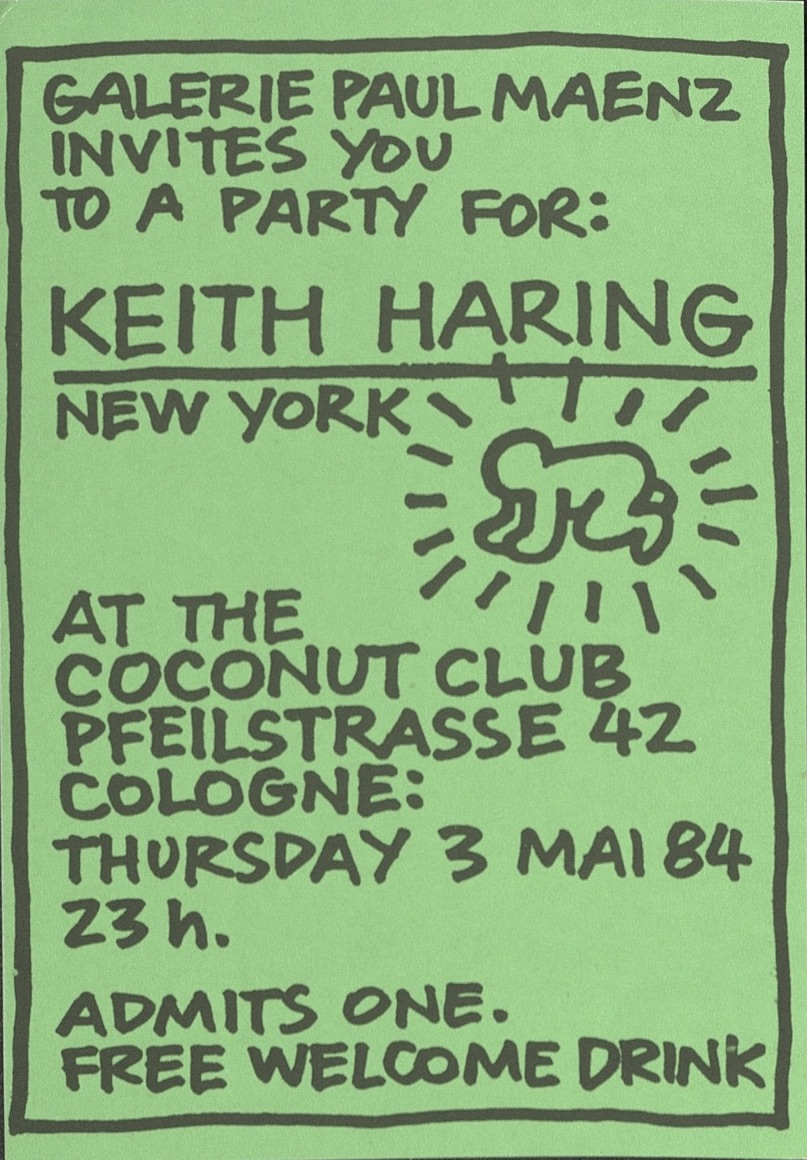 Keith Haring, Galerie Paul Maenz, Cologne, 1984
Opening: May 3, 1984, 6–10 p.m.

Party: May 3, 1984, from 11 p.m. at the Coconut Club in Cologne
Dimensions: 21 x 14.7 cm (invitation), 10 x 7 cm (party invitation)
Further Information: Keith Haring, who lived in New York City and was known for his graffiti paintings and colorful murals in public space, is today considered a key member of the late Pop Art movement. For him, as he argued in the exhibition's press release (which you can see here), there was no difference between a train mural or a painting sold in a gallery. He used the forum of the commercial gallery world in order to reach large numbers of people and to become well-known. During the opening of his exhibition at Galerie Paul Maenz in Cologne—a gallery that often showed polarizing exhibitions of Fluxus, "Junge Wilde" or Mühlheimer Freiheit" artists—Haring held a painting-performance (images can be seen here via Frieze). In front of an audience, he painted his murals onto the body of a naked man.
ALW
Images: Images of the invitation and all other archival documents shown on this page are part of the online collection of Archiv der Avantgarden, Staatliche Kunstsammlungen Dresden.